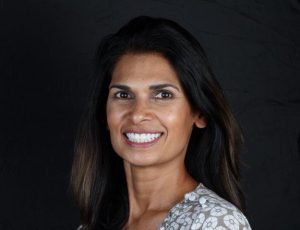 Manisha Patel received her DDS degree from The University of North Carolina at Chapel Hill. Dr. Patel entered into UNC-CH after 3 years in her undergraduate studies at Purdue University under the fast track program. Her love of dentistry allowed her to earn the honor to start The UNC School of Dentistry a year early. It is a privilege only of few students have achieved. "I felt so fortunate to have been selected to enter into my doctoral program early. That allowed me to reach my goal of saving teeth and helping patients smile again" Dr Manisha Patel says. Dr. Patel had been practicing in Lenoir NC until she and her husband, Dr. Paresh Patel, relocated to Mooresville.
Dr. Patel is a member in good standing with the American Dental Association, the North Carolina Dental Society, the American Academy of Cosmetic Dentistry as well as several local dental societies.
Dr. Patel loves working with both her adult and children patients at her Mooresville office. When she is not seeing patients, Dr Manisha loves to travel, play tennis and go wine-tasting (although not at the same time…at least not the tennis and wine tasting part).